Hey Everyone, Julie, Kelley and I are so excited we have 30 blogs participating in our Recipe Blog Swap! This idea came from the history of recipe exchanges. Many food bloggers are here today because of the recipes their family and friends have passed down to them. So now these 30 fabulous blogs will be posting their recipes on another blog May 27th to continue the tradition!
Not to worry, we will be having a link up where you can see each person's recipe and visit them all! So here are all 30 exciting bloggers and who they are blog swapping recipes with:
Persnickety Plates
is swapping with
The Tumbleweed Contessa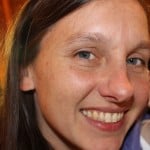 We can't wait to see what everyone has cooked up!